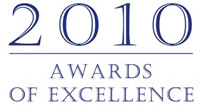 Congratulations to our 2010 Awards of Excellence Recipients!
Several awards were presented to acknowledge the outstanding work of BOMA Manitoba's members during the 2010 Awards of Excellence Luncheon, held on June 16th. Awards for this year included the 2010 Earth Awards, and the 2010 Building Operator of the Year. We also took the opportunity to recognize our long-term members who have served the association for 25 years (and in some cases, more), and presented our first annual President's Award.
---
Winners List
Earth Awards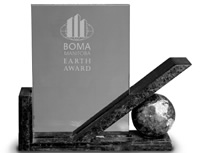 Government Building Category – 100,000 to 249,999 Sq. Ft.
269 Main Street – SNC-Lavalin Operations & Maintenance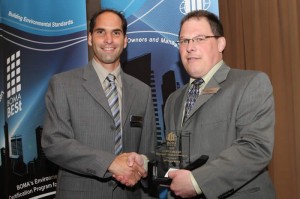 Government Building Category – less than 100,000 Sq. Ft.
1103 Pacific Avenue – Manitoba Public Insurance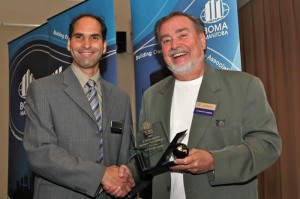 Office Complex Category
60 and 100 Osborne Street North – Great-West Life Realty Advisors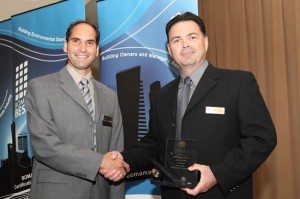 Shopping Centre Category
St. Vital Centre – 20 VIC Management Inc.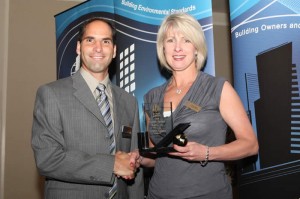 Building Operator of the Year
Nominees
Jim Halpenny (Bentall L.P.)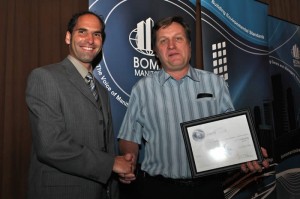 Kris Jardine (Red River College)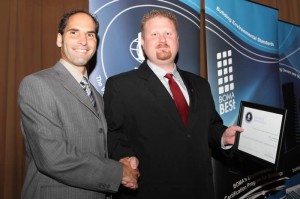 Dale Zeke (Creswin Properties)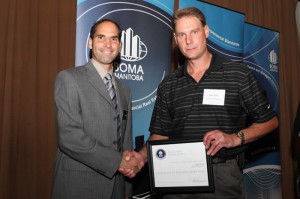 Winner
Kris Jardine (Red River College)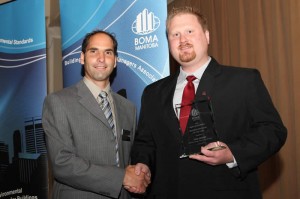 Recognition of BOMA Manitoba's Long-Term Members (25 years+)
Frank Sherlock (Crown Property Management)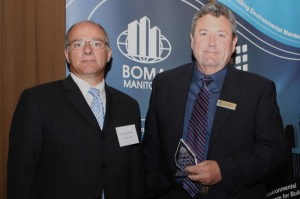 Paul LaBossiere (PML Maintenance)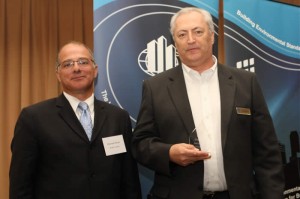 Jose Correia (Bee-Clean)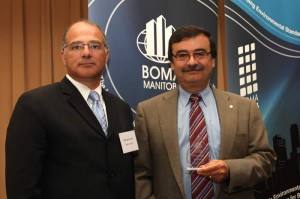 Peter Sulkers (Noble Locksmith)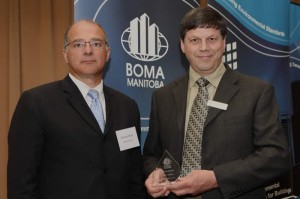 Thor Goodmanson (G4S Security Services Canada)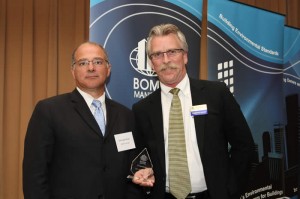 Marcel Brissette (Black & McDonald) – Not pictured
President's Award
Award Recipient
Larry Willman – MJ Roofing