Congratulations to all of our 2012 nominees and award winners!
BOMA Manitoba recognized a number of member firms at it annual Awards of Excellence Luncheon, held June 13th at Delta Winnipeg.
Awards were presented to acknowledge outstanding customer service (the Pinnacle Award), environmental responsibility (the Earth Awards), excellence in building management (awards for The Outstanding Building of the Year and Building Operator of the Year), and outstanding volunteer (the President's Award).
Special thanks to the BOMA Awards Committee, our awards judges, and to event emcee Dean Jenkinson. BOMA would also like to thank Demand Side Energy Performance Consultants for sponsoring the event.
---
Winners List
The Outstanding Building of the Year (TOBY)
TOBY – 100,000 to 249,999 sq. ft.
363 Broadway – Morguard Investments Ltd.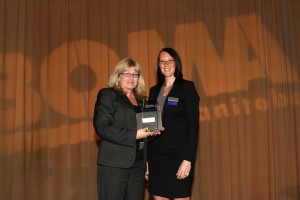 363 Broadway is a 15-storey high-rise office tower comprising a total rentable area of approximately 190,948 sq. ft. The facility include a heated underground parking garage with valet and car wash services, Tim Hortons coffee shop, and Scotia Bank. There is a wide range of amenities in close proximity to the building, including the Manitoba Legislative Building, Manitoba Law Courts, Winnipeg Convention Centre, and a variety of highly rated restaurants and lounges.
BOMA Member: Karen Lund
TOBY – Corporate Facility
Cityplace – Triovest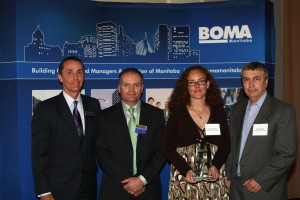 The Cityplace office tower at 234 Donald Street, covering one city block is bounded by St. Mary and Graham Avenues and Donald and Hargrave Streets. The property is strategically situated in the heart of downtown, as a major hub in the climate controlled pedestrian skywalk which provides direct access to all key downtown properties and a wide array of amenities including Portage and Main, Millennium Library, MTS Centre, the Winnipeg Convention Centre, and the Delta Winnipeg Hotel.
BOMA Member: Craig Stoddart
TOBY – Renovated Building
Richardson Building Concourse – Bentall Kennedy (Canada) LP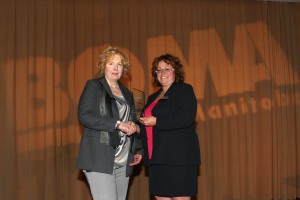 The concourse is shared with the Fairmont Hotel to the north, the Richardson Concourse to the west and connections to Richardson Building, as well as connections to the structured parkade on Lombard Avenue. This site has frontage on 161 Portage Avenue East with public access to the concourse from streel level. The concourse roof system is in part the plaza level deck running under the Fairmont hotel driveway canopy over to 161 Portage Avenue East.
BOMA Member: Shirley Mattreck
Pinnacle Award for Innovation
Camfil Farr (Canada) Inc.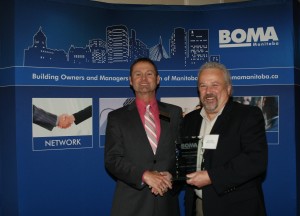 The Camfil Farr Group is a world leader in the development and production of air filters and clean air solutions. The company's business is to provide customers with sustainable best-in-class air filtration products and services within four main segments: Comfort Air, Clean Processes, Power Systems and Safety & Protection. With 48 years of experience, Camfil Farr delivers value to customers all over the world while contributing to something essential to everyone – clean air for health, well-being and performance.
BOMA Member: Lisa Raymond
Earth Awards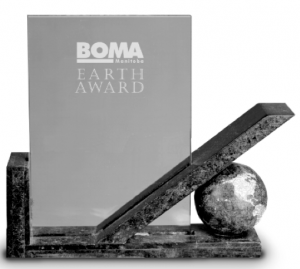 Corporate Facility
Cityplace (333 St. Mary Avenue) – Triovest/Manitoba Public Insurance
Enclosed Shopping Centre
Grant Park Shopping Centre (1120 Grant Avenue) – Primaris Retail REIT
Government – Less than 100,000 sq. ft.
St. Mary's Road Claim Centre (930 St. Mary's Road) – Manitoba Public Insurance
Multi-Use Building
Winnipeg Union Station (123 Main Street) – VIA Rail Canada
Office – Less than 100,000 sq. ft.
161 Portage Avenue East – Bentall Kennedy (Canada) LP
Office – 100,000 to 250,000 sq. ft.
MTS Place (333 Main Street) – Artis REIT
Office – 250,000 to 500,000 sq. ft.
Richardson Building (One Lombard Place) – Bentall Kennedy (Canada) LP
Office – 500,000 to 1 million sq. ft.
360 Main – Artis REIT
Building Operator of the Year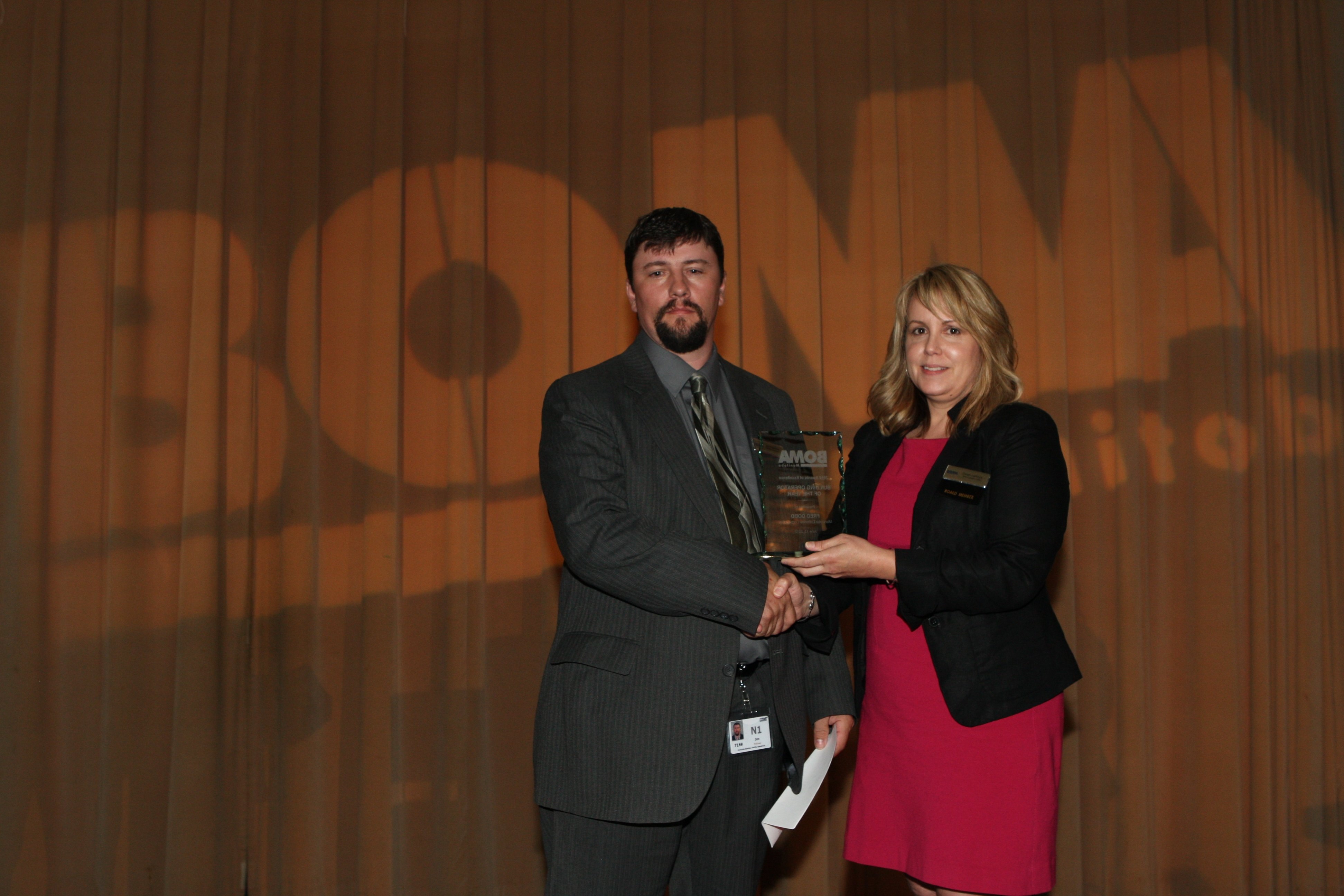 Fred Dodd of Manitoba Lotteries Corporation was the winner of BOMA's Building Operator of the Year Award, in recognition of his work at the McPhillips Station Casino.
President's Award
Award Recipient
Sue Ziemski (CREIT Management LP)