The BOMA BEST Certification Program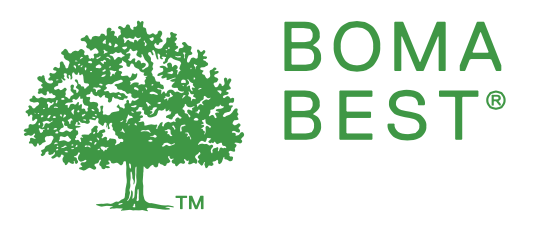 BOMA BEST is North America's largest environmental assessment and certification programs for existing buildings.  BEST stands for Building Environmental Standards, and BEST-certified buildings lead the way in energy and water conservation, waste reduction, indoor air quality, and operational best practices.
There are currently more than 3,100 buildings certified BOMA BEST, representing nearly 600 million square feet.
Visit www.bomabest.com to learn more about the program, download the application guide or apply now.
BOMA BEST Fees
Click here for more information
Need Some Help with your BOMA BEST Submission?
We have several BOMA member firms that can provide expert advice and support for your efforts to achieve BOMA BEST certifications in your buildings.  Please feel free to reach out to one of our BOMA members to find out how they can assist:
Demand Side Energy Consultants
Alex Fleming, Principal
Alex.fleming@demandsideenergy.com
(204) 452-2098
Pinchin Environmental
Sandy Marohn, Senior Client Manager
smarohn@Pinchin.com
(204) 452-0983
SMS Engineering
Scott Hammond, Partner
Shammond@smseng.com
(204) 775-0291
BOMA BEST Version 3.0 : Now Here!
Click here for more information about BOMA BEST Version 3.0
BOMA BEST Sustainable Workplaces
Click here for more information about the Sustainable Workplaces Program
BOMA BEST Energy and Environment Report
The 2014 BOMA BEST Energy and Environmental Report is now available. This is a full report showcasing the state of BOMA BEST certified buildings in Canada and includes more than 80 figure comparions on energy, water, waste consumption, and more.
Download the report here.
BOMA BEST Profiles
BOMA BEST Profiles feature Winnipeg buildings that are engaged in environmental management and practice.
BOMA BEST and Recycle Everywhere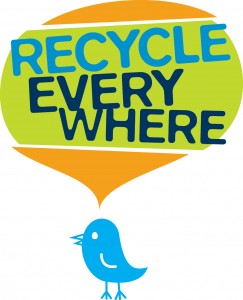 Recycle Everywhere is pleased to offer all BOMA members beverage container recycling bins for all office, commercial, institutional and retail buildings free of charge. In addition, they can work with your collection service provider and building cleaners to enhance an existing recycling program or implement a recycling program if one does not already exist.
To view and order your free Recycle Everywhere bins simply visit RecycleEverywhere.ca/request-bins.  If you have immediate questions or would like to request a site visit to evaluate your building please contact Recycle Everywhere at 204.942.2284 or info@recycleeverywhere.ca.
BOMA Seminar Presentation – 'BOMA BEST and LEED EB:O&M, an Informative Comparison'
Presenter: Curtis Loblick (P.Eng) and Nick Gilbert (P.Eng) of Stantec Consulting
Click here to view the presentation.